Top 5 Live NZ Poker Rooms
Ah, live poker. Playing poker from the comfort of your own home is nice, but there's nothing like playing at an actual table, holding actual cards in your hand, betting with actual chips, and raking in an actual giant pot. Any seasoned poker player would agree that playing live poker at an actual casino is a great experience… only if you're at the right casino.
If you haven't played live poker, you're missing out. You won't be playing computer-simulated poker, but instead you'll be playing at an actual table. The cards are not shuffled and dealt by a random number generator, but instead by the dealer himself. You'll get to watch the dealer shuffle the cards and deal them to you. You'll get to hold actual cards. You'll get to throw actual chips on the actual table. You'll get to watch other players and try to figure out their tells. It's a fun experience.
If you're in New Zealand, you have an abundance of online and offline casinos to choose from. That's why it may be difficult to choose the right casino where you can play live action poker. Luckily for you, we did all the dirty work and found five of the best live rooms in New Zealand.
1. DUNEDIN CASINO | DUNEDIN, NEW ZEALAND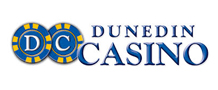 118 High Street
Dunedin, New Zealand
Tel: +64 800 477 4545
This casino is one of New Zealand's smallest casinos. However, don't let this fact stop you from heading over there to play some poker. Believe it or not, but this casino offers a wide variety of poker games, including Hold'em, Omaha, and Caribbean Stud poker, and a lot of attractive promotions. For instance, they offer something called Triple Tuesday, a promotion where on every Tuesday, you can earn triple bonus points while playing on tables (like poker) and machines all day. If this casino is the closest casino, you should come here whenever you're in the mood to play poker instead of trekking over to a bigger casino. It's worth it.
2. SKYCITY AUCKLAND | AUCKLAND, NEW ZEALAND
90 Federal Street
Auckland, New Zealand
Tel: +64 9 363 6000
If you see a bunch of poker players driving along Hobson Street, chances are they're headed to this casino, which has one of the best live rooms in New Zealand. This casino offers a wide variety of cash games and tournaments on a regular basis. Their tournaments include Sit and Go, No Limit Hold'em, satellite, and free-roll. Buy-ins are between $15 and $500, and the tournaments come with excellent prize packages. Their wide variety of tournaments provides enough options to allow seasoned pros and novices alike to play poker at the casino.
3. CHRISTCHURCH CASINO | CHRISTCHURCH, NEW ZEALAND
30 Victoria Street
Christchurch, New Zealand
Tel: +64 3 365 9999
Known as New Zealand's first casino, Christchurch Casino is usually home to New Zealand Poker Championship events (including the Wellington Poker Championship every year). Not only that, but this casino also has great rooms. Actually, they call themselves "the home of New Zealand poker". They offer poker promotions, tournaments, and cash games on a regular basis. Their cash games come in all shapes and sizes. You'll be bound to find one that suits your budget. This is the casino where seasoned pros and novices alike come to play poker.
4. CROWN MELBOURNE CASINO | MELBOURNE, AUSTRALIA
8 Whiteman Street
Southbank VIC 3006, Australia
Tel: +61 3 9292 8888
This casino's poker room was once called "truly a room made for the players". We completely agree with him! The poker room is the biggest room in Australia, and it offers both live action tables and electronic tables (called PokerPro tables, where you can play against other players at the table via a computer screen), as well as lots of different limits, games, and other options.
There's always a table that will suit your budget and preferences, considering that the room has over 50 tables. At this casino, regular weekly tournaments, as well as world renowned tournaments like the Aussie Millions Poker Championship, are offered. You can see a list of the tournaments they offer here. All in all, Crown Melbourne Casino is a poker player's paradise, with so many different games and options to choose from. While it may be situated in Australia, their room is worth the trip from New Zealand!
5. ADELAIDE CASINO | ADELAIDE, AUSTRALIA
Station Road
Adelaide SA 5000, Australia
Tel: +61 8 8212 2811
The poker room (called the Poker Zone) at this casino is pretty small, but that doesn't mean it isn't packing a wide variety of poker tables, games, and tournaments. Some of their cash games include No Limit Hold'em, Pot Limit Omaha, Limit Manila, and High Stakes Hold'em. The Poker Zone also offers tournaments each week with buy-ins that can start as low as $20. Sometimes this room provides satellites to some of the biggest tournaments in the world, including the Aussie Millions and WSOP APAC.
If you're the kind of player who values table service, you'd love this casino. They offer an excellent ordering system and prompt service. Their room ambiance isn't too shabby, either, with their wide rails that accommodate drinks and the fact that the room is tucked away from the main floor (but still close enough to let the players feel that general casino buzz).
Check out these related topics